Studio Product Photography
Better Marketing Starts with Professional Studio Product Photography
Having a team who knows both photography and photo retouching is a great mix when you're picking a studio for your product photos. Your product photos are the gateway to your shop, and as any professional shop, you need to be sure that your customers can see your images in as much detail as possible. They should be able to imagine how it would be to hold it in their hands.
Paper Boat Creative's professional product photography services ensure that your products stand out. We take crisp, high-resolution photos that entice your customers to hit the "BUY" or "SUBSCRIBE" button. With shot composition and perfect lighting, we create visual masterpieces that complete your branding strategy.
Our professional services are akin to a tapestry woven from a diverse set of talents. It requires skilled set designers who can position the products in the optimum angle, who can quickly use rigs, mounts, reflectors and diffusers to assist the photographer in making the item display right on the camera. The lighting needs to be crisp, we normally use a minimum of four lights on any shot, because we give our utmost genuine focus on making your product look good.
The photographer ensures that every shot is consistent both in lighting and angle for all shoots. Then the team of photo retouchers do meticulous clean ups on the computer, with services ranging from image extraction and cutout on to a white or clear background, dust clean up, logo fixing, colour fixing and even colour replacement if needed.
Once the retouching is done, we make sure that the cropping is all exactly the same. If you have special requests for specific image sizes on the web we can accommodate that, as well. As soon as we finish shooting and retouching, we will email you the results for your review. Our team can make changes based on your feedback.
Product Photography Services for
HQ Images that Sell​
You don't need a studio or an expensive camera to capture enthralling photos. All you need is our professional hand.
Our in-house team can get your marketing strategy off the ground with photos that suit your brand. Our professional photography services provide top-tier e-commerce images that convince consumers to say yes to you.
Fancy lights and cameras are great tools but you'll need experience and a trained eye to use these tools to full effect and produce great e-commerce photography. Each of our in-house production team members possesses years of experience in photographing and editing just about every type of product. Thanks to our team, our streamlined process yields a quick turnaround plus stunning results.
Whether you need an ongoing stream of photos for small projects or an Instagram page in need of like-worthy images, our team is ready to elevate your brand with professional e-commerce photography solutions.
Creative Flat Lay Photography With Set Design And Production Design
Flat lay photography lets customers see a wider perspective of the product and allows room for more creative shots. Apart from photography, we'll take care of the theme and post-production, too. Tell us what you want to see and our set designers will bring your dream image to life.
Fashion Product Photography On Mannequin, with Ghost Mannequin Cutout Effect
Encourage customers to fill their wardrobe with your fashion products. From handbags to dresses, we can make your brand items look stunning on magazines or display ads. We also use an invisible mannequin, a popular way to showcase clothes without a live model. Trust us to mix and match the lighting and play with angles to produce fashionable photos.
Creative Food Photography With A Mix Of Natural And Studio Lighting
Impressive food photography can work up your customer's appetite. The right combination of texture, color, and background makes for delicious food photos. Our professional services include food styling, food project photoshoot, prop handling, and model preparation for a theme-specific shoot. We also offer art direction to define the communication objectives for your food project.
Liquid Splash Photography With High Speed Lights And Flash Guns
Photographing water movement requires sophisticated equipment and patience — two things that Paper Boat Creative have. We use high-quality cameras (e.g., DSLRs and mirrorless cameras), macro lenses, and remote shutters to ensure we capture the splash at the right moment. We deliver photos that display sharp up-close shots of water droplets that look natural and picture-perfect.
Studio Product Photography Against A White Background
Do you want customers to focus on your product and nothing else? Let us capture all the details of your product in high definition. We use a simple white background to draw the eye to your product. Professional photography combined with quality lighting make for the best images.
Jewelry Photography with Macro Lens, And Focus Stacking
Our jewelry photographers use macro lenses to enhance each gemstone with a 3D effect. Our lenses reproduce a 1:1 ratio for the tiniest gem of the piece. We preserve great contrast and make sure we photograph each piece of jewelry with great precision. Our photographers also check that they replicate all the details perfectly.
Cosmetic Photography with optional creative layouts
Add a touch of glamour to your brand with clean beauty and skincare photography. Our cosmetic photography team specializes in photographic transparent/white bottles on white backgrounds.We provide various themed backgrounds for your cosmetics. We only add relevant props chosen by our clients, as well.
Work with a Premium Editing and Post Production house with a global clientele and discover why some of the world's best brands choose to work with the Paper Boat.
Complete Product Photography Equipment at Our Studio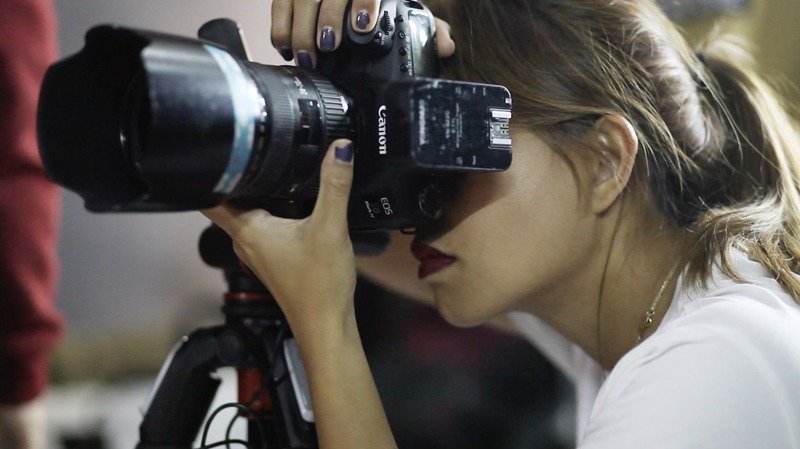 We have a fully equipped studio with eight high powered lights, diffusers, flash guns and backgrounds ranging from white, black, grey as well as other on-trend colors. We use the Canon 5D MKIV at 32 Megapixels, which is an incredibly strong and durable camera that can take products large enough for poster prints. If you're in need of even larger prints with excellent quality, we bring in the Hassleblad HD 400c MCs, which we've used for high end advertising shoots.
We also have a product table, multiple reflectors and rigs, so that we can figure out the best method to support your product, whether it's a flat lay, standing straight or even flying — yes we can create that effect, thanks for asking.
Why Do I Need Studio Lighting for My Products?
The biggest misconception with product photography is that if it looks good photographed on the phone, it should look fine for we use. After all, aren't today's phones equipped to take photos like a pro?
You couldn't be any more wrong.
Photos taken on a phone are good enough in the hands of an amateur, but they are missing the important elements professionals need to make a good picture. Remember: your customers want details. "Professional" pictures from mobile phones do not hold a candle to the high-quality images produced by professional product photography services.
One of the elements mobile phones can't mimic is proper studio lighting.
High quality lighting as well as a strong camera will be able to capture every detail of your product, as well as sculpt it to look popping and 3D. Remember that your photos become the gateway for people to experience your product, without being able to hold the actual object, not yet. You want to make your photos as true and as accurate as possible to how it looks and feels in real life. High quality lighting paired with a strong camera, and high end photo retouching will be able to make your products true to touch. Your customers will be able to zoom at 300 to 500% to see all the crisp detail on your product.
When you need your photos to do all the talking, we know how to get it done. We follow studio product photography best practices. For example, if we want to "cut out" the product from the background so it matches white website pages, we add background lights to seamless backdrops, white tabletops, or tabletop light tents to blow out the white background to pure white. Not all products look good against a stark white backdrop, however, so we also use different-coloured backdrops or creative settings to showcase your products in the best effect.
Working with Product Photography Experts
Our product photography is led by our director Rebecca van Ommen, who has previously been the branding consultant and designer for businesses such as Jamie Oliver, 77 Diamonds, Rookie Humans, Ergo Pouch and more. With online shops becoming increasingly popular and easy to navigate, the need for high quality consistent imagery is important.
We hate to brag, but we really are pretty awesome at this. 10 years of experience may just seem like a drop in the ocean, but it's enough to guide you on creating the best, cost efficient photos for your business. As we evolved into a more seasoned photography agency, we've also learned to adapt and adjust to the trends. This enables us to provide fresh, top-quality e-commerce product photography services.
Don't just take our word for it. Some of the world's most respected publications have published our work. You'll see our photos on Creative Arts magazine, Wired Magazine, and Campaign UK. We've also won several commercial photography awards.
Welcome to the product photography expert studio. Let us know what you need, email us at [email protected] and let's get brainstorming on the right shoot method for you.
Shipping Products Overseas For Photo Shoots
We regularly have clients who ship their products to us for photographing, simply because it's the most high quality and cost effective solution for them. Our team gets busy right away in creating the right set up for your shots, and our friendly account managers guide you online, each step of the way, from planning to shoot tests, then final shoots and retouching. We keep you on the loop all the time so that even if you're halfway around the world, you'll feel like you're right beside us. 
We recommend only using private couriers such as DHL, UPS or FedEx in sending your important parcels over. Please note that in the Philippines, there is a separate Customs Tax on items. The customs team are separate from the courier service, but they will be inspecting items to see if they are only samples, or if they are of value. We will be able to guide you on the average tax that might be incurred for shipping items through. Speak to one of our friendly account managers and they'll handle your parcel with the utmost care.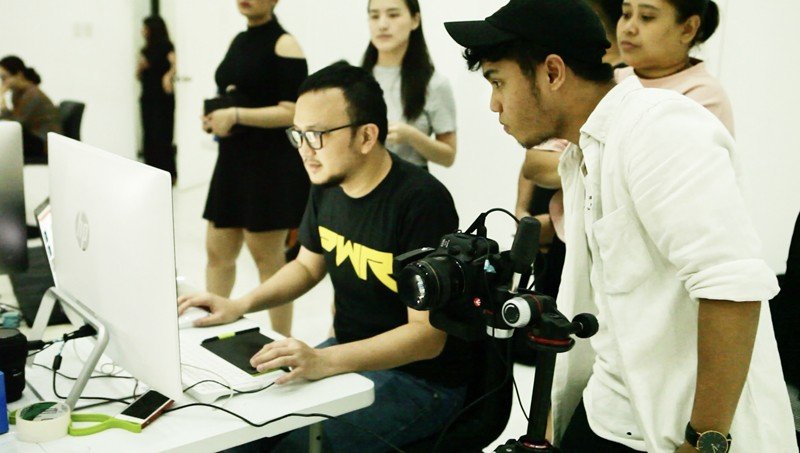 Our studio is based in the business center of Manila, BGC. We are in a very easy to access area and most of our product shooting can be done in our studio.
If on occasion you may need a larger team of clients and staff at the shoot, or if your product is larger than 5 x 5 ft, we transfer to our second partner studio in Makati.