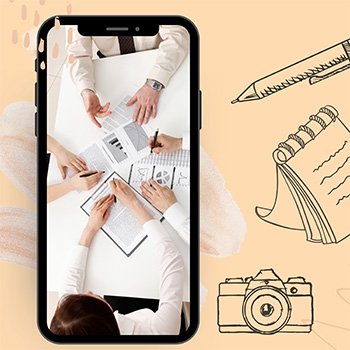 Concept and Planning for Social Media
Lifestyle Social Media Photography
Graphic Design for Social Media
Scheduling for Social Media
A social media content photographer — why should you hire one?
There are plenty of factors that go into a strong online marketing strategy. So, you shouldn't overlook the importance of photography.
The sooner a brand acknowledges photography's significance in marketing, particularly in social media, the quicker will that business sees growth.
A majority of your potential customers are scrolling through their social network feeds. One of the best ways to catch their eyes is an eye-catching product or service photo.
Concept and Planning for Social Media
Social media product photography strengthens your brand identity online and ties your image across your web presence. Our consistent style in photography helps your brand develop its own persona. We'll find a trademark angle, theme or photo story that keeps you memorable to your followers.
Smartphones can take high-quality photos but nothing beats a professional shot. Our social media photographers know which styling technique works best for your product. No need to waste time on guesswork; our team can style, design and take product photos that garner more likes and shares.
Flat lay photos are most commonly used for food and drinks but are great for all kinds of subjects – from books, planners, jewelry, even clothes, and shoes! Setting up a flat lay is harder than most people think. Our social media content photographer has developed a keen eye for what works and can put together a good flat lay that is well-balanced and well-composed.
Lifestyle Social Media Photography
Lifestyle images work because they help build an emotional connection with your audience. They show your customers how your products are used in real-life situations. Stop settling for stock lifestyle photography and start impressing your followers with lifestyle photography that resonates with them and their needs.
Graphic Design for Social Media
Some images require graphic design to truly make it pop. That's where we come in. Our expert graphic designers can make your wildest imaginations come to life, making sure your posts get those double taps and conversions your brand needs to grow online.
Scheduling for Social Media
Having a social media feed that's always consistent is hard work. To get the most engagement, you have to make sure you're posting regularly and when your audience is most active. We're taking the guesswork out of posting by analyzing your data and scheduling your posts for when your audience is most likely to engage with your posts.
Engagement: The Point of the Matter
Using photos of your business promotes better engagement between you and your potential customers on social media. High-quality product images shared on your profile will immediately give followers all the visual details of what you offer. Since a growing number of social media users are also online consumers, they need photos to see if your products are worth the additional shipping fees.
Quality social media product photography piques consumer interest with a range of enticing images that will convince them to click on the album, browse and buy.
High-quality photos will positively influence your social media efforts, which affects your entire marketing strategy. But it's not enough to merely capture photos on your phone.
This is where you'll need a professional photographer on board.
Make your photos more fantastic with Paper Boat Creative's social media photographers.
Work with a Premium Editing and Post Production house with a global clientele and discover why some of the world's best brands choose to work with the Paper Boat.
Fresh and Trending Social Media Product Photos​
Paper Boat Creative's social media product photography services are the key to elevating your brand reputation and getting your message out there to impress potential clients. We create photos that help your business make a statement in an oversaturated digital market.
Whether it's a professional shot of your newest product or images of your epic festivals, we'll partner with you to create great visual content that makes your brand stand out.
Every Paper Boat Creative shoot's aim is to give you a selection of different shots that you can release in phases. We want your photos to look as if they are changing over time to match the season or trend. This strategy maximizes the impact of the images, as well as keeps your product looking fresh.
Experienced Team Passionate about Photos​
Thanks to a decade's worth of photo shoots, planning, and training, we know how to put elements together to make the best social media photos. We have also learned how to adapt and adjust to the trends. This allows us to provide you with fresh and high-quality social media photos that are share-worthy.
"How do I know this isn't just all talk?" you might ask.
A few of the world's most respected publications are in love with our work. You'll see our photos on Wired Magazine, Campaign UK and Creative Arts magazine. On top of that, our team has also won several commercial photography awards.
The Paper Boat Creative team is eager to work with you on your social media projects. Let us set sail towards success together! Get in touch with the team to learn more about our professional product photography for social media services. Send us an email at [email protected] so that we can start brainstorming your next viral post.