We make fashion photos fabulous.​
High-fashion spreads range from simple to extravagant. Regardless of where in this spectrum your photos fall, our digital illustrators and artists can do some touch-ups that make them more attractive to the right audiences. Unedited images have a unique charm, but they may not always convey the marketing message your clients want to make.
Our fashion photo retouching services can complete a picture that suits high-fashion tastes.​
Paper Boat Creative offers professional photo retouching to fashion photographers, fashion houses, designers and magazines. We also polish portraits for models' portfolios.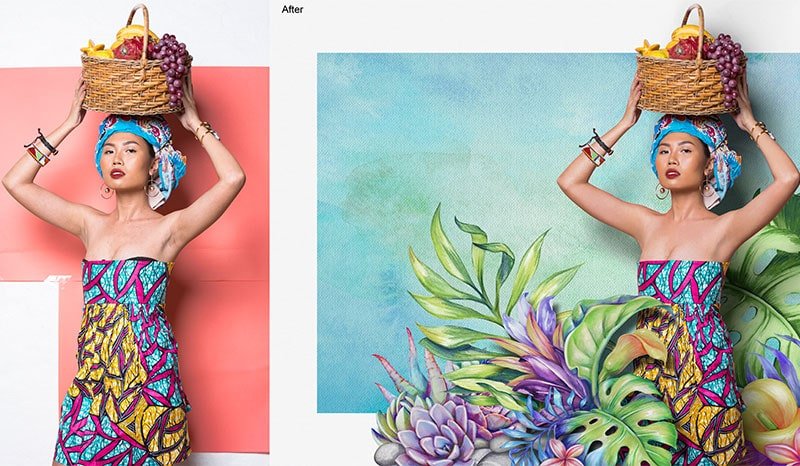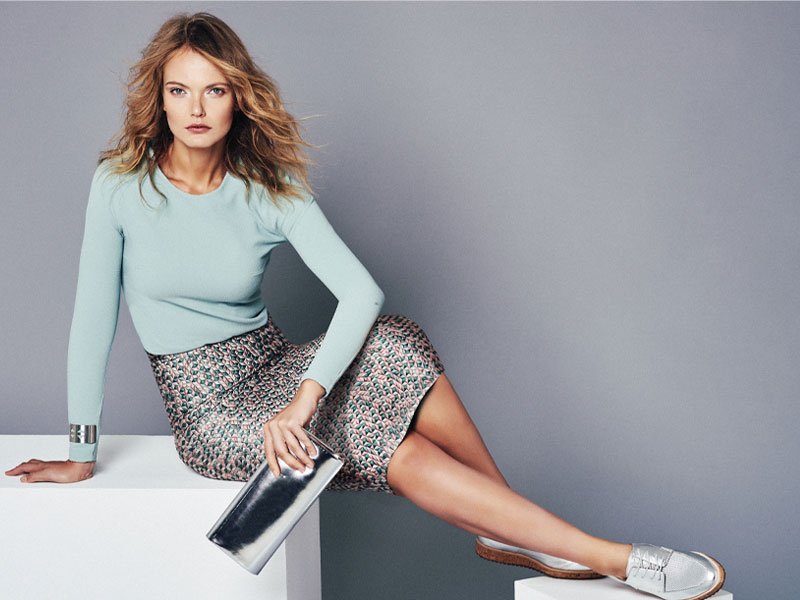 Make an impact in Retail and Fashion with Paper Boat Creative.​
Our passion for creating art drives us to give our best in every service we do. Paper Boat Creative has worked with clients in the fashion industry for seven years. Our founder, Rebecca Van Ommen, has worked with fashion photographers and clothing brands in London during and after her stint as Art Director at Getty Images.
Under her guidance, Paper Boat Creative grew into a full-fledged creative agency that clothing companies, photographers and magazine editors trust.Today, we receive editing projects from clients all over the world. Our pool of talented artists is more than happy to work their magic on your photos.
Fashion Photo Editing for a stunning finish​
For fashion photographers and retail brands, fashion photo retouching and editing is a necessity. Editorial photos are the first things you will see in cosmetics websites, clothing catalogues and glamour magazines. Beauty photography demands the highest quality and with strong image enhancement skills, you can immediately seize the attention of your readers.
Photos make the first impression in the beauty industry. Go beyond impressions and leave a mark with high quality fashion photo editing services.
At Paper Boat Creative, we have photo editing specialists who have the talent and experience in enhancing all kinds of fashion photographs, from model portfolios to beauty adverts. Our team makes sure each photo is valuable and dealt with care. Feel free to let us know your needs and requirements – no project is too big for us.
Paper Boat Creative offers the following fashion photo retouching services: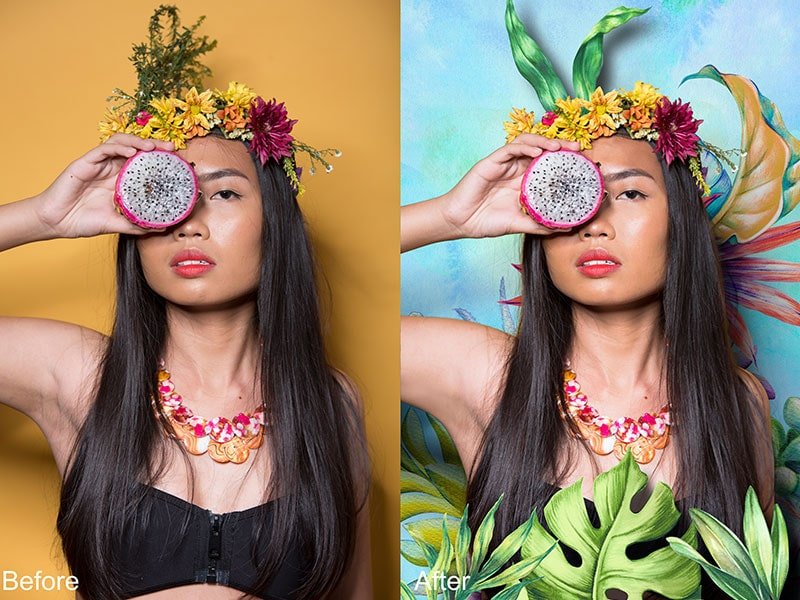 Retouching Fashion Photos
Fashion photography promotes a creative lifestyle, it brings us into the real m of imagination, worn through clothing. Fashion photos inspire people, they allow you to be taken, even just for a while, into another reality. High-fashion editorial images always tell a story, and it's up to the photographers and post-production companies to make sure the photos serve their purpose. 
These are some ways we do our photo retouching services for fashion.
Blemishes and Other Imperfections Removal
Professional DSLR cameras take clear pictures, and acne scars and unsightly bumps will likely be visible on a photo. We can remove these blemishes while keeping the natural skin texture.
Background Editing
Whether you shot fashion photos against a green screen or on location, we can edit the background or replace it entirely. We can give you seamless, natural-looking background edits.
Make Up Enhancement
A model's makeup can get smudged and form creases over the course of a shoot. Our job is to correct those makeup flaws that retouching could not remedy.
Skin Smoothening
It takes skill to smoothen facial lines without making the subject look like a cartoon. We improve skin texture to draw the audience's attention to the models' best facial features.
Hair Retouching
When there's too little or too much hair, our artists can make the necessary touch-ups to make it look right. Count on us to cover a thinning patch and remove flyaway strands.

Teeth Whitening
People find white, even teeth attractive, so we make sure to always add teeth whitening to our mental photo editing checklist. We get rid of details that may distract audiences from the photo's theme in doing so.

Body Sculpting
It's possible to improve a model's body shape without pushing things too far. We are careful with our edits and enhance features without removing the imperfections that give life to a photo.
Colour Correction
Enhancing colors and making them look more vibrant can make fashion photos look more attractive. We can also adjust color temperatures to match your preferences.
Retouching Fashion Photos
Fashion photography is grounded in reality, but as a photographer, you may have ideas that are beyond the scope of what is practical. Your clients may have creative inputs that push the envelope, too. Through fashion photo manipulation, we can make those surreal and improbable themes can come to life.
Our role in your post-production process is to transform your photos into high-fashion artworks. We do color modifications on clothing, change backgrounds and adjust color temperatures. We can create filters and super impose effects to add drama to your picture, as well.
Is the hem of a gown not long enough? Did the lighting come out differently than you expected? Is everything about a photo perfect except for the reflection in the model's sunglasses? We can edit out the flaws and retouch elements according to your instructions.
Share your creative ideas with Paper Boat Creative. We get the job done.
Magazine Photo Retouching
What makes a magazine sell? It's not just the face that graces its cover but also the quality of the image. We can help you produce magazine covers that speak to your target readers.
Advertising Photo Retouching
We cater to a variety of ads from print, magazines, features, posters, and more. We can help you produce high-quality images for you project that would appeal to your target audience.
Powerful DSLR cameras capture the tiniest details — sometimes including the ones your client would rather not see in the photos. You can trust in our ethical approach to model photo retouching.
Fashion Photo Manipulation
We can change the color of a frock, trim a hem, remove distracting props or add embellishments to a model's clothes. Whatever your client wants in the photo, we'll make it happen.
Photos tell a story, and for glamour photos, the narrative rests on the details included in the frame. Tell us about your creative vision, and our retouching artists will take care of the rest.
High-End Portrait Retouching
We do portrait retouching staples like stray hair removal, red-eye correction and skin tone enhancement. We keep things realistic for portraits, but we're not averse to adding a bokeh effect or sepia overlay for a dramatic touch.
Professional Fashion Editing
and Retouching​
The work we do reflects our clients' artistry. As such, we take extra care in every photo we edit or retouch. For fashion photos, we are mindful of our clients' goals and creative vision. When you choose us as your post-production service provider, you can trust that we'll use every tool at our disposal to make your ideas come to life.
Fashion is one of the best forms of creative expression and imagination. Our fashion editing and retouching service could be the final touch your photos need.