High-quality product images are valuable to any commercial business. They can influence buying decisions, establish branding, build trust, and make a seller or company stand out from the competition. Company executives and entrepreneurs worth their salt know this, which is why they are typically willing to invest in professional product photography.
As a professional commercial photographer, these are the VIP clients you have to impress. If you earn their approval and trust, you could have a lasting business partnership that will guarantee future projects for your company.
One of the areas these clients will judge you on is the quality of your image clipping path services. Sloppy clipping is easily recognizable: the edges appear ragged, bits of the original background color are visible, and audiences know at a glance that the object was cropped out of another image. It vastly reduces the quality of the photo, which in turn puts the seller or brand in a bad light. Clients who target customers from the upper market segments, in particular, will expect perfect cutouts of their product images.
With expert clipping path services, you can bring value to your clients' businesses and become their long-term photographer they'll choose for their e-commerce photography needs.
Outsource Photo Editing to the Experts
Keeping up with the clients' demands is a challenge for in-demand photographers, not because of the level of difficulty but the sheer volume of the work involved. Photoshoots can take days, even weeks, to plan. The shoot itself could require one full day or more, depending on the number of products to be photographed. Once the shoot is over, everyone's work will be done — except yours. You need to get started with culling and post-production right away so your photos will be ready on schedule.
If you can handle all these as a one-man company, hats off to you! Creating clipping paths for over a hundred product photos typically take a long time. If, however, your next client is already waiting and you're still far from finished, you should consider outsourcing to professional clipping path service providers.
Hiring a full-service photo editing company like Paper Boat Creative will take a huge load off of your shoulders. A team of photo retouchers will be working on your photos, ensuring that you can meet your client's deadline. More importantly, you can be confident that the quality of the clipping paths will meet your high standards.
Take comfort in the knowledge that you have a post-production company to fall back on; but if you still want to crack at creating clipping paths, below is a quick tutorial.
Tutorial on Cutting Out Products for E-Commerce​
You will need Adobe Photoshop CC (Adobe Photoshop CS3 and up) or Lightroom to create e-commerce photo clipping paths. Our artists at Paper Boat Creative also recommend getting an ergonomic mouse that fits comfortably in your palm. Creating clipping paths can take a while, especially if the product has irregularly-shaped edges or numerous holes (e.g., latticework, lace, beaded bags, fences).
For this tutorial, we are using Photoshop CC.
Now let's begin. Below is the original image we will be using.
STEPS:​
For e-commerce, you have to select RGB color mode. (Image > Mode > RGB color)

Clean up the image first by using the Spot Healing, Patch, or Clone tool (it will depend on how hard it will be to remove the dirt on the image.) TIP: Use create a new layer so you can revert to the original photo if necessary.

After you clean up the image, put it on a plain white background. Use your Pen Tool to zoom-in to the edge of your product and start clipping. TIP: Cut out the path slightly to the inside of the edge to achieve a precise, clean clipping path.

Right click on your clipping path and click on Make work path to save the clipping path on your image.

Select your image and make a Layer mask.
Add a Solid color (we will use white color background) below your cut out.

This is what the clipped image looks like:

Notice that although the product looks great, it still needs depth. You can do it by adding shadows. TIP: Instead of painting a new one, extract the shadows from the original image. This ensures that the shape and dimensions of the shadows in the final product will look realistic. Copy the original image, crop the shadows, and place them below your edited image.

Make a Layer mask on the image and brush the excess background. Leaving only the shadows.

Change the blending mode into Multiply.

Clean the shadows using the same tools as said above (Spot Healing, Patch, or Clone).

Before:

After:

Save your files as PSD and Jpeg.
To fully appreciate the effects of clipping path and how it aids in improving the overall quality of a product photo, take a look at how different the retouched image looks like from the original:
Before: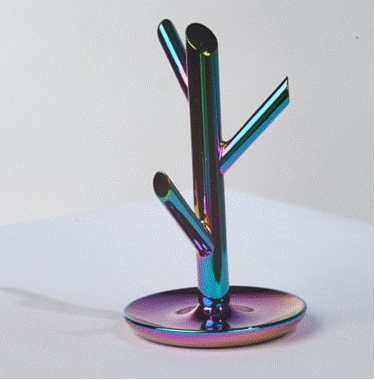 After:
Clipping path is just one of several techniques product photo retouchers use to cut out a product photo. Our team at Paper Boat Creative uses a combination of them all to get the best results.
Impress your clients, earn their trust, and gain more contracts for your commercial photography business. Paper Boat Creative can help you with our clipping path services and expertise in other areas of post-production.
Send us a message today and find out how to get perfect clipping paths of your product images.